Wood Butcher Calls Recent Awards and Events
Custom Call Makers and Collectors "Pig Picking "
Edgefield, S.C. July 21 at the N.W.T.F. headquarters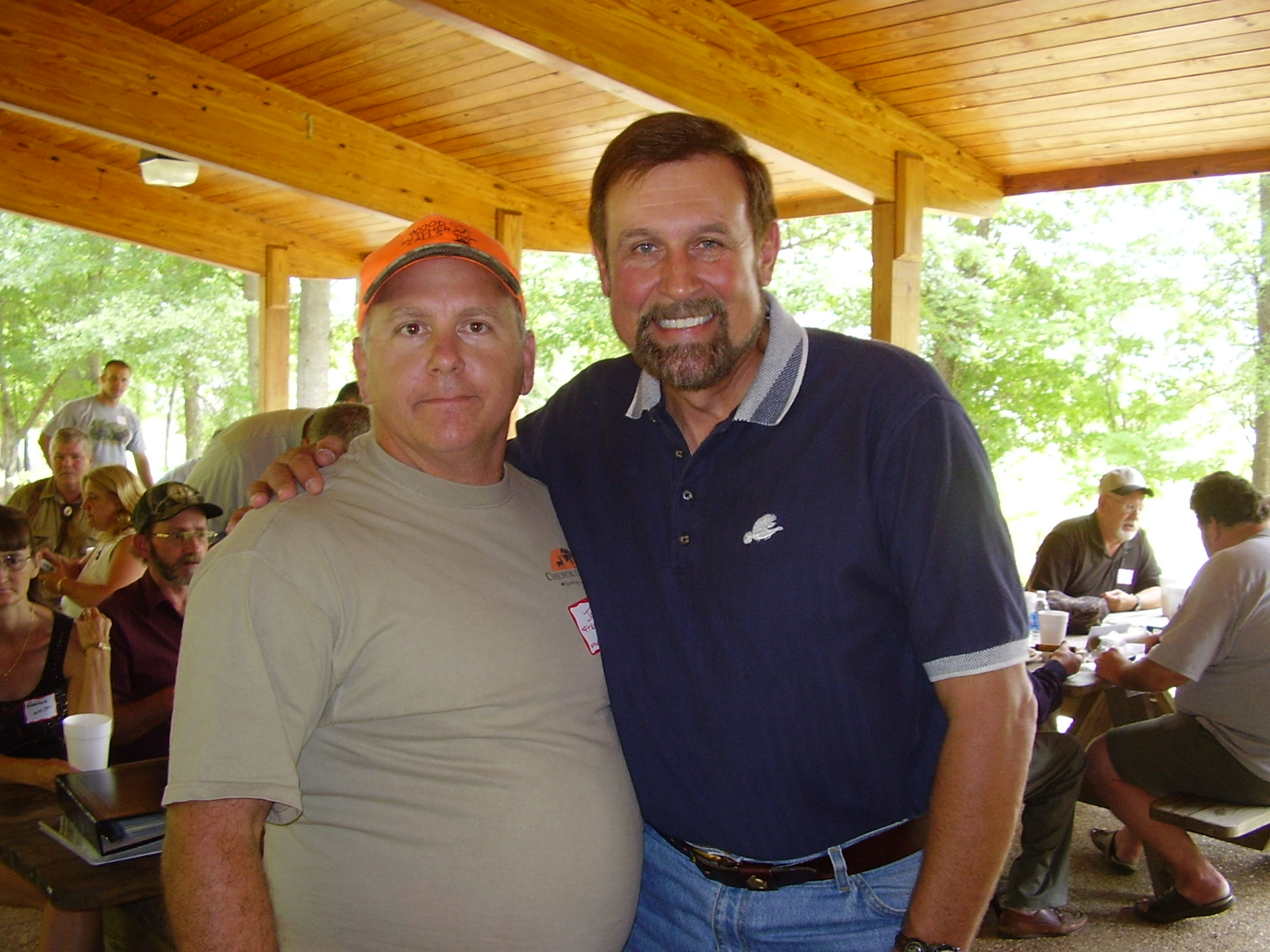 Buck Masters Show
Greensboro, NC July 27,28,29
200 Calls Sold Out in 2 1/2 Days!!!!!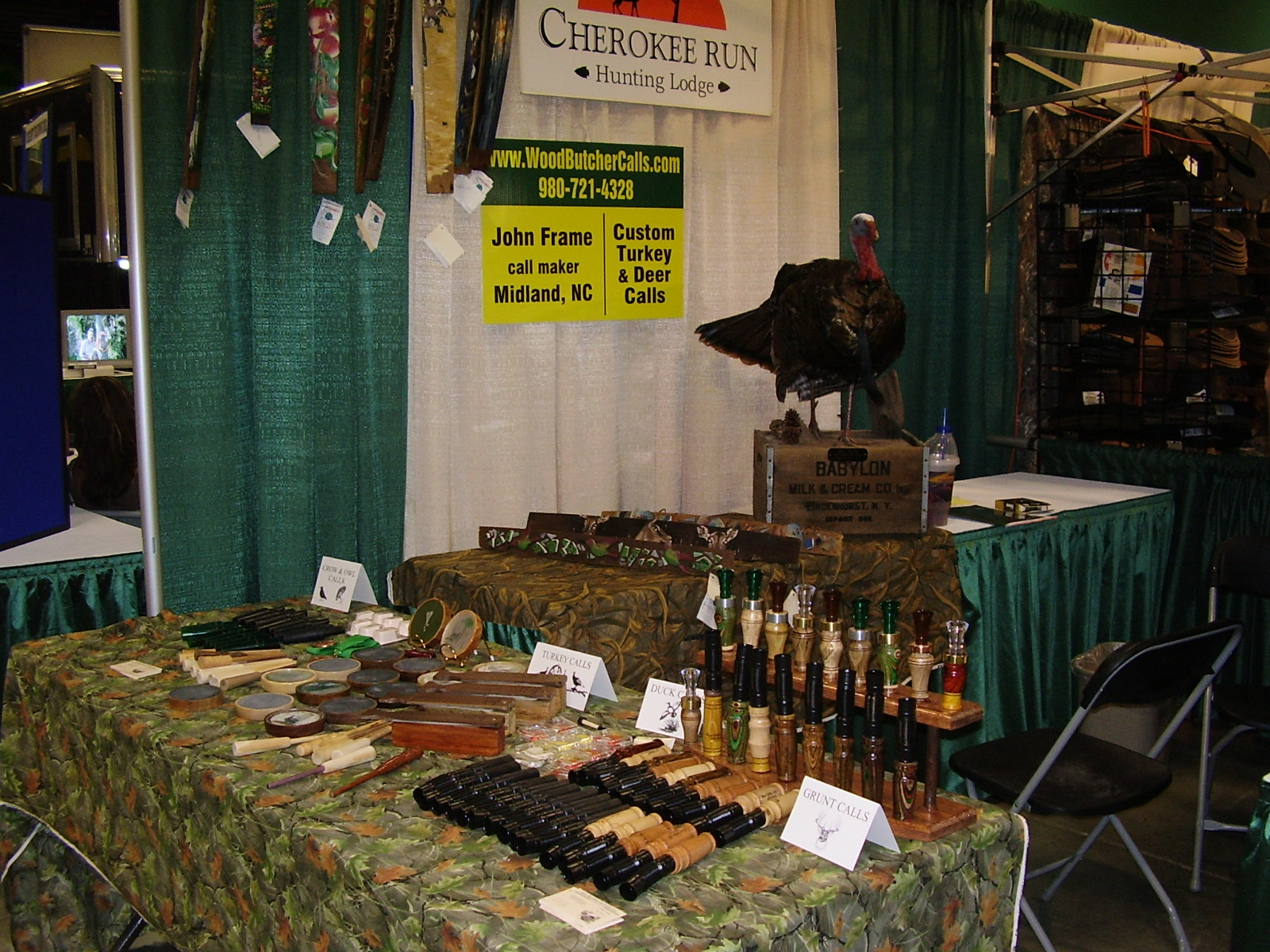 Here is some pictures from the Monroe show 3-24-2007, sales were good and we had lots of fun and fellowship. Mr. Paul Meeks, of API tree stands, was there and stopped by the table for a talk. He is truly a great man and lots of fun to speak with. He stayed around for an hour or so. Thanks to Paul and his wife for spending some time with Wood Butcher Calls.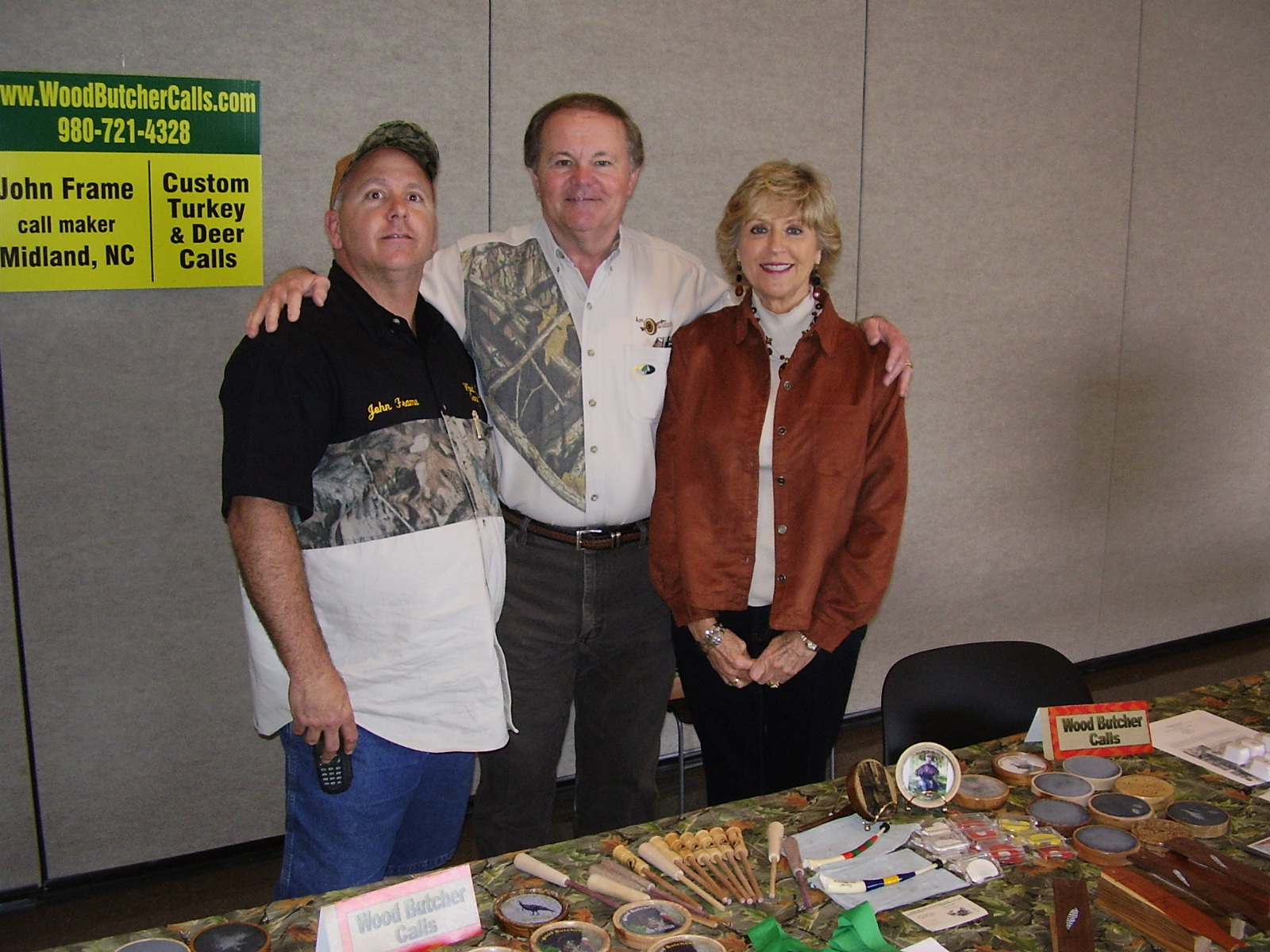 Hunters' Expo
Date(s): 3/24/2007
Time(s): 1:00PM - 6:00PM

Details: March 24, 2007
Union County Agricultural Center
with Speaker Paul Meeks
Special music from the Mike LeFevere Quartet. Wild Game Buffet - $15

Outdoor Blessings Event
Cherryville, NC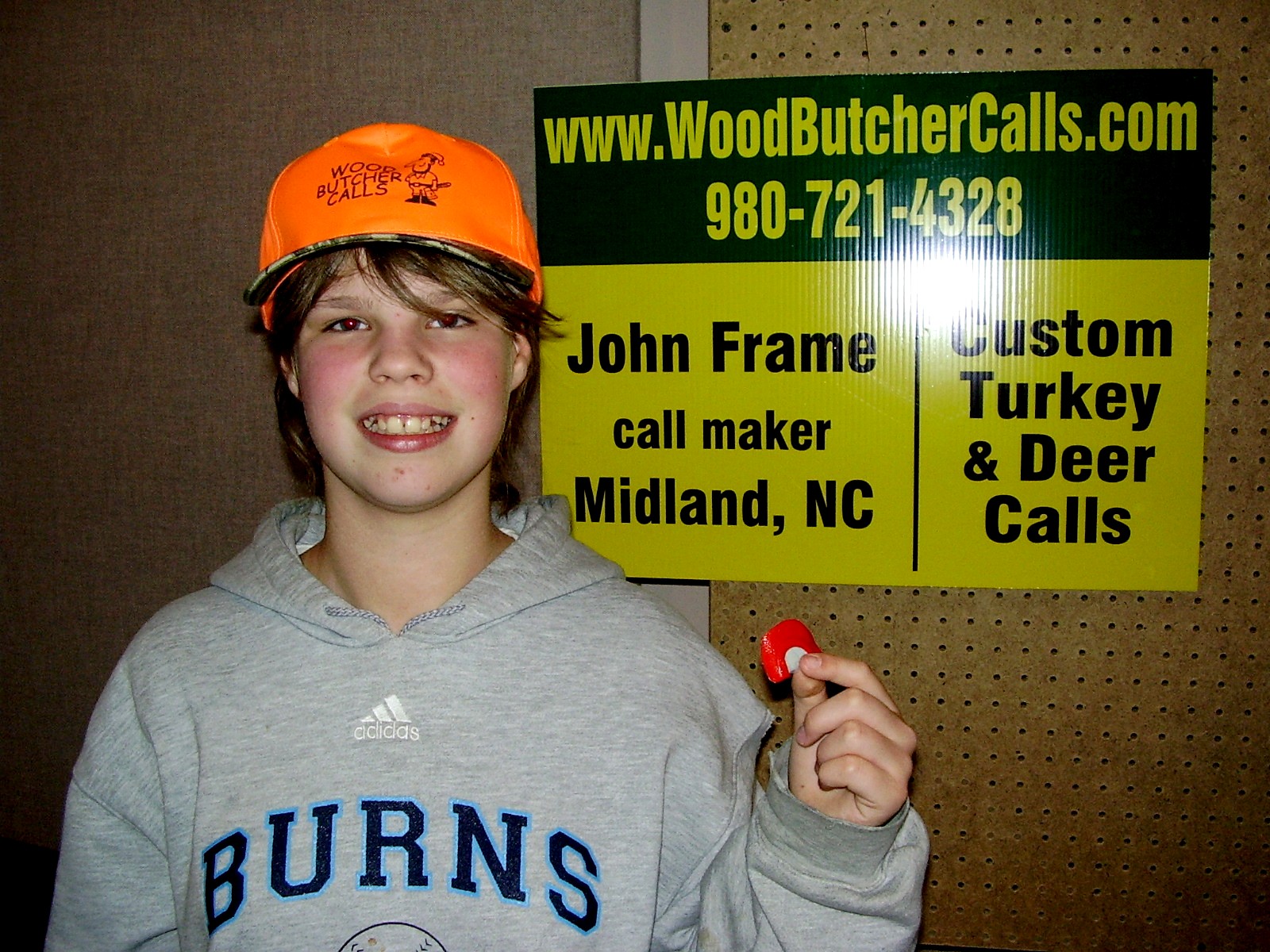 Sarah Chapman, from Caser, NC, took first place in the junior calling division. She was using the red "Real Hen" mouth caller from Wood Butcher Calls. Yeah, she beet the boys! The contest was held at the Outdoor Blessings event in Cherryville, NC, at First Baptist Church of Cherryville, Saturday March 17th from 1pm till 8pm. We had approx 350 guest at this event. The keynote speaker was Tom Naumon of Cherokee Run Lodge, outdoor author and Christian sportsman. The event hosted a youth turkey calling contest ,paintball shooting competition, bow shooting comp, taxidermy exhibits and outdoor information, as well as a wonderful dinner. Thanks to all who attended.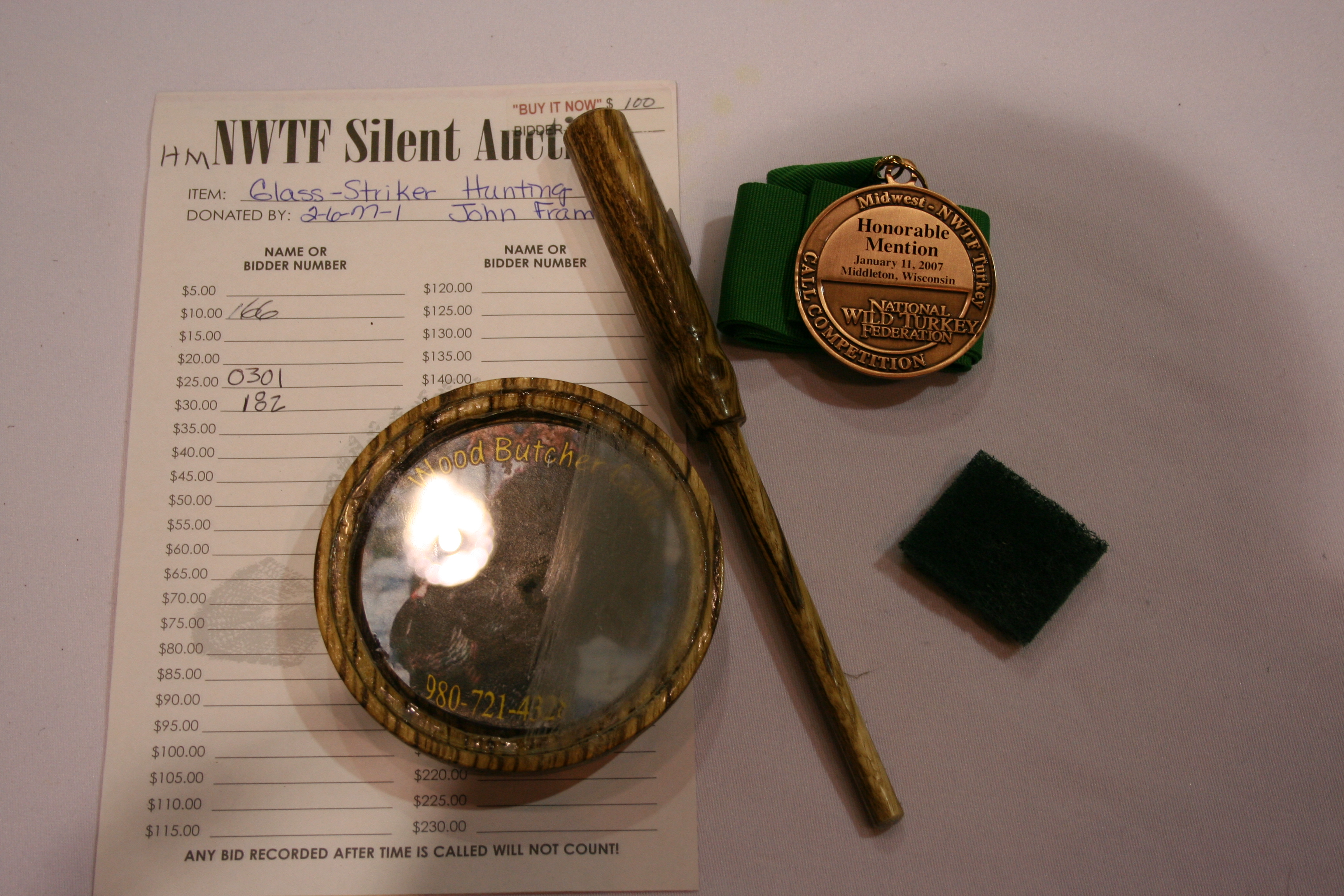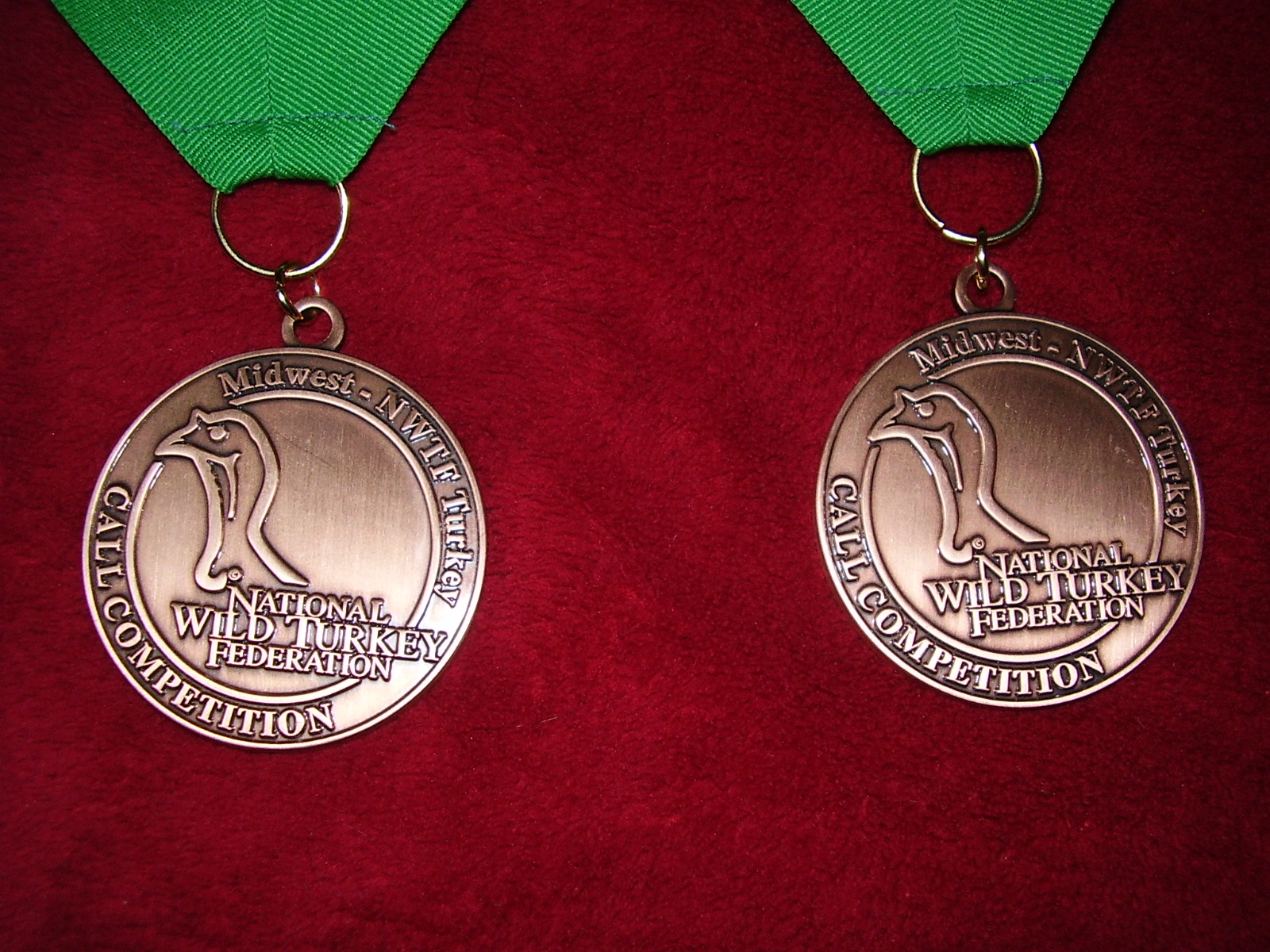 2007 MiDWEST TUrKEY CALL CHAMPIONSHIP
5th PLACE in the Hunting Call Glass Call Division
5th PLACE in the Hunting Call Aluminum Division
http://www.customcalls.com/NWTF/2007_Hunting.htm